Treat Your Child To The Best Kids Martial Arts Classes In Chantilly
Looking for the best way to build your child up? Hoping to give them skills they can use for the rest of their lives?
Then join us here at Highkicks Taekwondo for the best Kids Martial Arts classes in Chantilly. We use hands-on coaching and a fun, friendly environment to keep students of all skill levels excited from day one as they go about learning the techniques of Taekwondo.
Just fill out the short form on your screen to learn more today!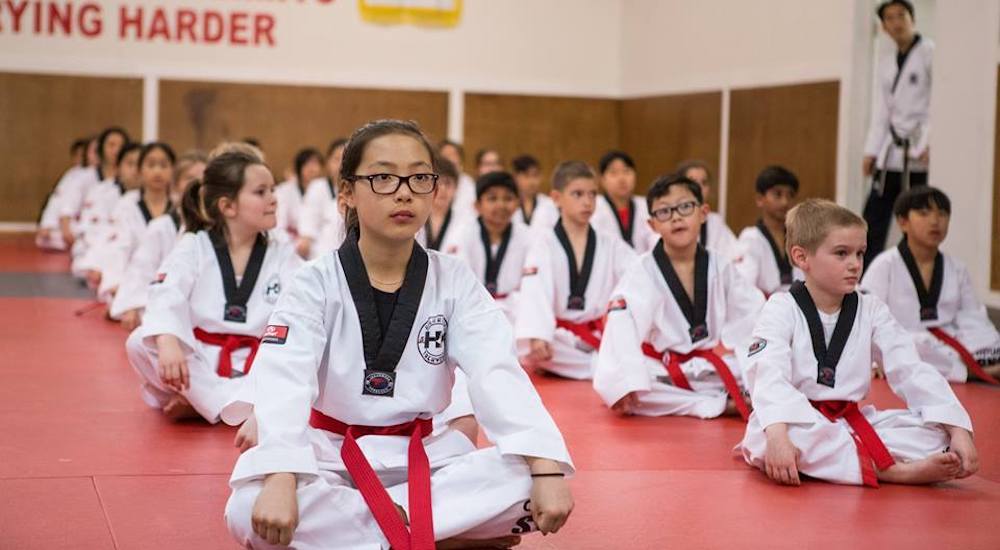 At Highkicks Taekwondo, We Help Every Child Find Success
One of the best parts of our Kids Martial Arts program here in Chantilly is the fact that we are dedicated to serving students all across our community. We work with all ages and all skill levels and we build our students up one step at a time.
We have multiple class offerings to accommodate your child:
Tiny Tiger: Ages 4-6
Children: Ages 7-12
From day one here at Highkicks Taekwondo, your child will be surrounded by dedicated instructors and positive role models as they develop:
Confidence and self-esteem
Respect and leadership skills
Effective communication strategies
Focus and perseverance
PLUS, Our Kids Martial Arts Classes Are The Best Way To Stay Active
We all want our kids to maintain healthy lifestyles. We want them to stay active and challenge their bodies and learn the value of physical accomplishments.
But we also know how hard it can be to get young students away from things like video games and TV even for just a few minutes.
That's why we work so hard to make sure our Kids Martial Arts classes are high-energy fun from day one. We make sure no two classes are the same and we give your child the chance to learn something new every time they join us.
At Highkicks Taekwondo, we're helping students all across Chantilly build:
Strength and coordination
Speed and athleticism
Long-lasting endurance
Habits of a healthy lifestyle
Join Us Today For The Best Kids Martial Arts Classes In Chantilly And Beyond
We're proud to offer the highest quality Kids Martial Arts classes in town and we can't wait for you and your child to see it all firsthand. We work with students across Chantilly, South Riding, and Fairfax to help everyone find success.
Fill out the short form on your screen today and learn more about everything we have to offer at Highkicks Taekwondo.