Our After School Program Provides A Safe Environment Where Your Child Can Thrive
You shouldn't have to spend the last few hours of your workday worrying about where your child is and what they're doing.
At Highkicks Taekwondo, we're giving students all across Chantilly the chance to enjoy a safe, supportive environment where they can learn awesome martial arts skills and also enjoy dedicated homework assistance.
- Virginia's only martial arts school with Virginia state license program -
We're proud to host students of any age or background. Fill out the short form on your screen to learn more today!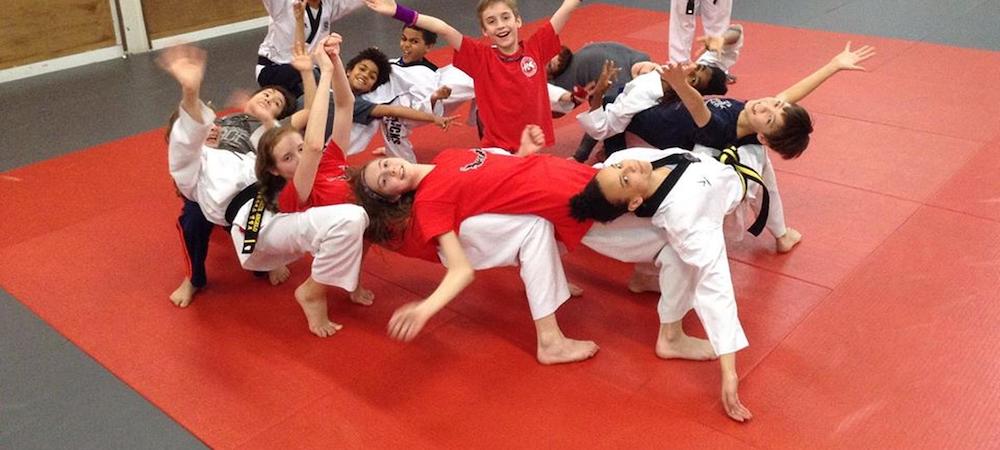 What's Included In Our After School Program?
Our goal is to provide a fun and exciting system where students can learn something new every day. Rather than wasting away in front of a screen, our After School program here at Highkicks Taekwondo gives students the chance to challenge themselves and have a blast.
Come see us here in Chantilly today and treat your child to:
Communication and teamwork skills
Well-rounded physical fitness
Effective bully prevention tools
Lifelong habits of an active lifestyle
Confidence in all aspects of life
We strive to work with our community, and to provide the best possible environment for the people who matter most: you! Our After School program has numerous benefits:
Ideal for boys and girls in elementary and middle school
Pick your children up as late as 6:30pm to coincide with your work schedule
Competitive rates
Early dismissal and non-school days at little to no extra cost
Multiple children discounts for families
Experienced and caring staff
Don't Miss Out On Our After School Program Here In Chantilly!
If you're looking for a better way to set your child up for success and help them spend their time wisely when the school day is over, come see us today at Highkicks Taekwondo in Chantilly. We're offering the best After School program around and we can't wait for your child to see it all firsthand.
Fill out the short form on your screen to learn more today!